Lupita Nyong'o Opens Up About Being Taunted For Her Dark Skin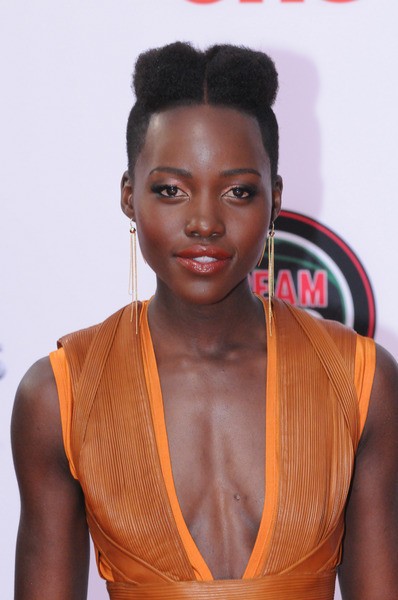 During the Essence Black Women in Hollywood luncheon on Thursday, Oscar nominee Lupita Nyong'o talked about being bullied as a child and wishing she could change her skin color.
She told the Associated Press: "I got teased and taunted about my skin. My one prayer to God was that I would wake up lighter skinned."
Nyong'o was raised in Kenya and educated in the United States.

"The morning would come and I would be so excited about seeing my new skin that I would refuse to look down at myself until I was in front of the mirror because I wanted to see my face first. Every day I would feel the disappointment of being just as dark as the day before," she explained.
Things started to change with the actress learend about supermodel Alex Wek, who is also dark skinned.
"She was dark as night and was in all the magazines and on runways. My complexion had always been an obstacle to overcome. I couldn't believe that people were embracing a woman who looked so much like me as beautiful. It was perplexing and I wanted to reject it because I had begun to enjoy the seduction of inadequacy. But a flower couldn't help but bloom inside of me."

Nyong'o, who is nominated for Best Supporting Actress for "12 Years A Slave" at this Sunday's Oscars, said she hopes her journey will be an inspiration for young women.
"I hope that my presence on your screen and my face in magazines may lead you, young girls, on a beautiful journey," she said. "That you will feel the validation of your external beauty, but also get to the deeper business of being beautiful inside."

"12 Years A Slave" is nominated for nine Academy Awards, including "Best Picture."
7th Annual Essence Black Women In Hollywood Luncheon - Arrivals