Lupita Nyong'o: I Still Haven't Slept Since My Oscar Win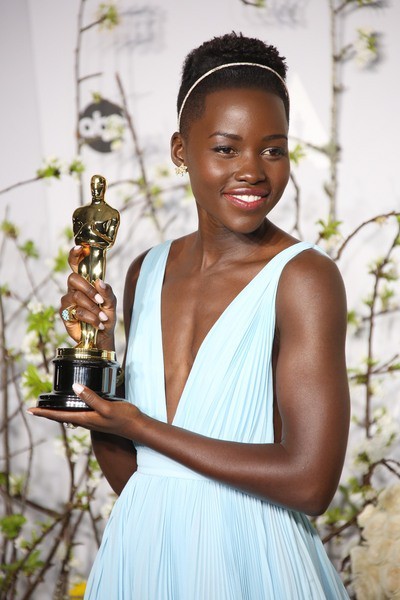 Lupita Nyong'o was still running on adrenaline when she was on "Live with Kelly and Michael" this morning after winning an Oscar for Best Supporting Actress last night for her role in 12 Years a Slave. 
She said of her Oscar win, "It hasn't set in. I haven't even slept!... It is overwhelming, but at the same time, this is the thing I trained for, it's the thing that I availed myself for. I'm just trying to allow myself to absorb it all."
She got a hint it was all-too-real when she said of her award, "It has happened! Twelve midnight came and this did not disappear."
Lupita made sure it didn't disappear, jealously clinging onto the award for quite some time. "For the first half of the night I was being very selfish. I wouldn't let anyone take a picture of it, no one was holding it. But it's really heavy," she said before letting Michael Strahan holding it for a few seconds.
Hopefully by now the stunning Lupita has received some shut-eye.