Luke Bryan Apologizes For His National Anthem 'Cheat Sheet'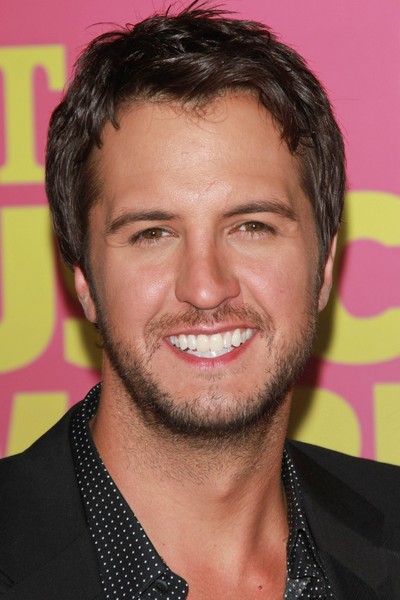 Country star Luke Bryan has apologized for offending fans with his performance of the National Anthem on Tuesday night after he was spotted reading lyrics scrawled on his hand.

The Drunk On You hit-maker was invited to perform The Star-Spangled Banner at the All-Star game in Kansas City, Missouri on Tuesday and he admits he wrote down a few tricky lines in case he blanked on live TV.

Bryan did struggle with the lyrics as performance nerves got the better of him, and millions of viewers watched as he glanced at his "cheat sheet" - and even appeared to check the time on his watch.

Fans and critics alike bombarded him with criticism, insisting he should have memorized the lyrics and shown more respect to the National Anthem.

In his defense, the 35 year old claims he was nervous and was trying to time his rendition finale with a stealth bomber, which was due to fly over the stadium as he wrapped up the song.

Taking to Twitter.com on Wednesday, he wrote, "I had a few keys words written down to insure (sic) myself that I wouldn't mess up. I just wanted to do my best. I promise it was from the heart. If I offended anyone with my approach I sincerely apologize."

"Anytime I sing the anthem it is an honor and my heart beats out of my chest. I did check my watch because I knew the stealth bomber would fly over 2 minutes in and I knew I started a little late. Being a part of the all star game was amazing and I look forward to the next time I can perform the anthem."