Lucy Hale Is Single Again!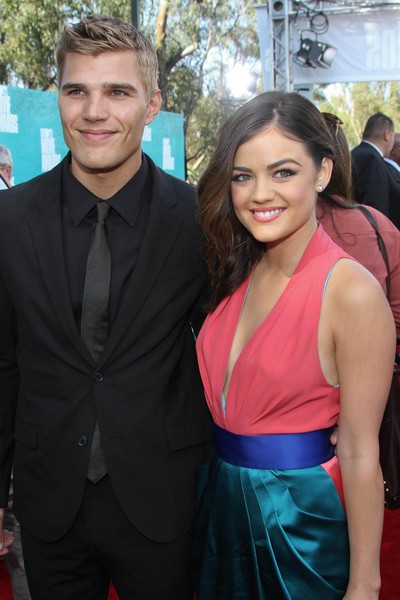 Pretty Little Liars star Lucy Hale has split from her actor boyfriend Chris Zylka.

The couple went public with their relationship in March, but Zylka took to his Twitter.com page on Monday to confirm their break-up.

In response to a comment about Hale from a fan, he writes, "Don't have a girlfriend. She decided she was too good."

The Amazing Spider-Man star followed the message up with a series of cryptic tweets suggesting their break-up was anything but amicable.

He adds, "If you all even knew... Never any disrespect towards anyone. Only if you say what you say you should stick to it. If you say you love then love."

The news comes shortly after Hale stepped out at Los Angeles' Chateau Marmont hotel with Teen Wolf actor Colton Haynes on Saturday.

She then denied they were a couple, insisting, "I don't meet a lot of genuine people in my life and he's a special kind of person, and I try to surround myself with people like that. He's jut a friend here tonight. Although, I would be very lucky to have him on my arm! We're just friends."