Lucy Hale: Eating Disorder Happened Years Ago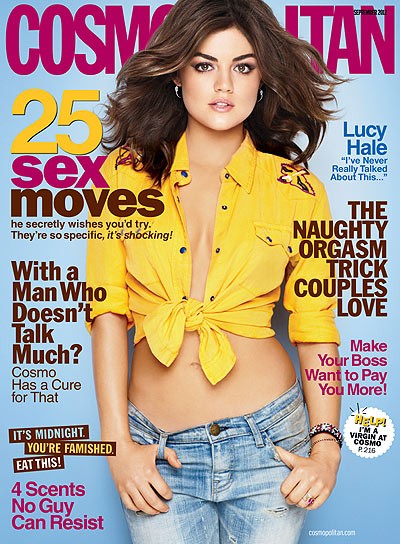 Pretty Little Liars star Lucy Hale adds some summery sexiness to the cover of the September issue of Cosmopolitan magazine.

Lucy opens up about a past eating disorder in the issue, saying that she would go days without eating and that she knew that she had a problem, but on Tuesday she took to her Twitter to clarify the issue around her issue in the new issue.

"Just to clarify --the stories that are circulating from my Cosmo article happened over 5 years ago. I'm happy & healthy :))" she tweeted.

"But I love you guys and your support is heartwarming [heart]" she added shortly after.

The 23-year-old star is getting ready to wrap filming on her show later this month, nd after that she'll be working on a record album. The actress/singer was signed to Hollywood Records in June.

"I couldn't be more excited to share my music with you," she said after the signing. "It's going to be diff (different) from anything you've ever heard from the label and not what you'd expect from me. Thanks for the support!"

The September issue of Cosmopolitan hits newsstands Tuesday, August 14th.