Lucy Hale Auditioned For 'Fifty Shades Of Grey,' Says It Was 'Very Sexual'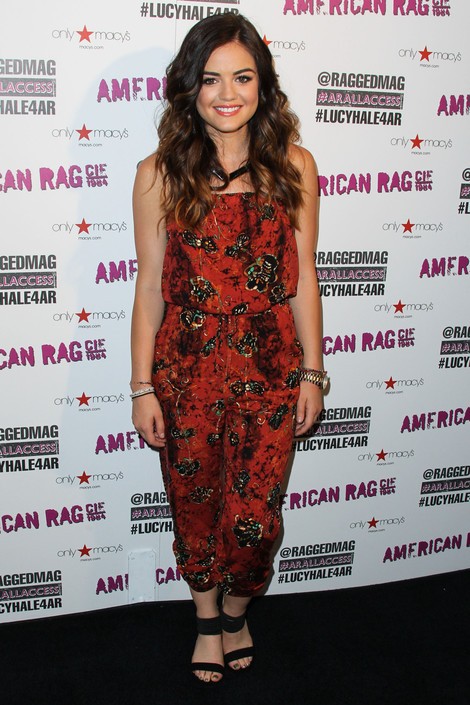 "Pretty Little Liars" star Lucy Hale reveals in the new issue of Cosmpolitan that she auditioned for the role of Anastasia Steele in "Fifty Shades of Grey."
The actress had a tough time vying for the part because the dialogue made her a little uneasy.
"That audition was so uncomfortable!" she admits. "It's exactly what you thought it would be: a big monologue but very, very sexual…there were some things that I was so embarrassed to be reading out loud, but it's one of those things where you have to commit wholeheartedly or you're going to make a fool of yourself."
Dakota Johnson ended up winning the role.
Meanwhile, Hale's father was proud that his daughter landed the cover for the September issue, but he wasn't exactly thrilled with the sexy photos inside. He texted his disapproval to his daughter, and Hale posted the correspondence on Instagram.
Hale recently recorded a country music album titled "Road Between."