'Lucy' Beats 'Hercules' At Box Office With $44 Million Haul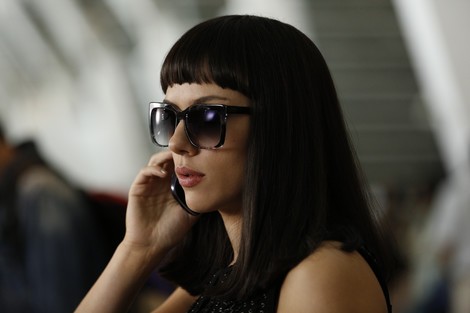 Scarlett Johansson's "Lucy" easily topped the weekend box office with $44 million in ticket sales.
The actress plays the titular character, a student living in Taiwan who is tricked into delivering a suitcase. Then she's kidnapped, and a dangerous synthetic substance is surgically implanted in her body.
The substance leaks into her system and inexplicably gives her superhuman abilities. Her captors pursue her as she races to find a brain expert who can help her retain her humanity.
"Hercules," starring Dwayne "The Rock" Johnson as the mythical demigod, fell to number two at the box office with $29 million.  "Dawn of the Planet of the Apes" came in at three with $16.4 million.
Rounding out the top five were thriller "The Purge: Anarchy" ($9.8 million) and Disney's animated film "Planes: Fire and Rescue" ($9.3 million).