Lucky Magazine Apologizes For Altered Britney Spears Cover Photo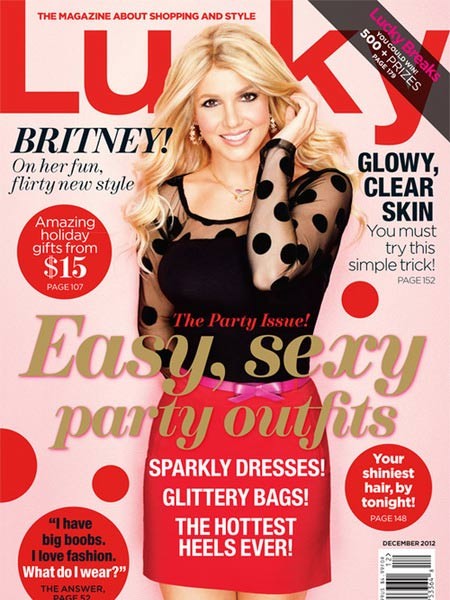 Bosses at Lucky magazine have apologized for disappointing Britney Spears' legion of loyal fans with their less-than-flattering cover photo of the pop star.

The "Toxic" singer graces the cover of the magazine's upcoming December issue in a polka dot blouse and what appears to be a blonde wig, but the image has angered readers who claim editors covered up the singer's natural beauty and allegedly digitally-altered the shot.

One Twitter.com user wrote, "Did @britneyspears even show up for the photo shoot or did you just Photoshop her face on a body?" A second follower agreed, adding, "Why on earth would you put that horrendous wig on @britneyspears? It's lazy & unprofessional. Why not use her natural hair?"

Now magazine chiefs have broken their silence on the controversy, tweeting, "Thank you all for sharing your thoughts on our cover! As always, we will share with our team and we're sorry to have let some of you down."