Lucasfilm Reportedly Close To Announcing Benedict Cumberbatch Casting In 'Star Wars: Episode VII'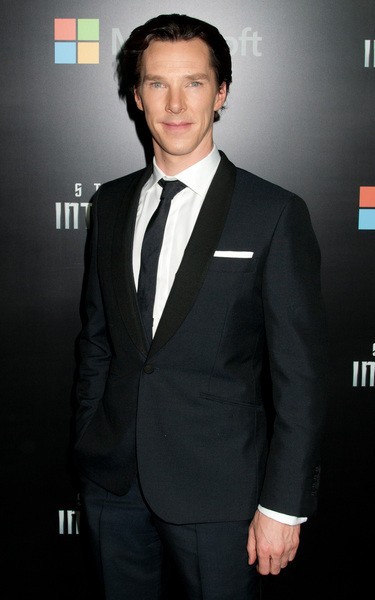 Star Trek Into Darkness star Benedict Cumberbatch may be crossing over to rival sci-fi saga Star Wars.

The actor, who worked with director J.J. Abrams in this summer's sequel to the 2009 Star Trek reboot, is reportedly very close to re-teaming with the director to play an undisclosed role in the forthcoming sequel trilogy.

According to BleedingCool.com an official announcement is imminent. The actor recently backed out of director Guillermo del Toro's "Crimson Peak", which is reported to have nearly the same filming schedule as Star Wars: Episode VII.

Cumberbatch also told TotalFilm.com earlier this year that he's a big fan of George Lucas's original trilogy, and that he's already spoken to Abrams about a role in the film.

"I've already asked him if I can be a lightsaber and we're in talks - about whirring sounds and the rates for the lights and everything," the actor laughs.

"I thought, 'Yeah, I grew up with them,' and I just looked recently at when they were released and now I'm like, 'No, I didn't grow up with them, I was born with them.' They were a huge part of my background, and my upbringing," Cumberbatch adds. "I was much more connected to [Star Wars] as a kid, in the way that a lot of kids are because it's immediate storytelling, very simple - a beautifully, outrageously simple narrative in a way - and a wonderful three-act melodrama, opera. And I loved them. I really, really loved those films and I always wanted to be Han Solo. Everything Harrison Ford did I just thought was the coolest thing ever - Raiders Of The Lost Ark was very much my upbringing as well."

Early speculation is that the star will be playing a new character in all three planned films in the sequel trilolgy.