Low-Budget Thriller 'The Purge' Tops Weekend Box Office, Google Comedy 'The Internship' Bows At No. 3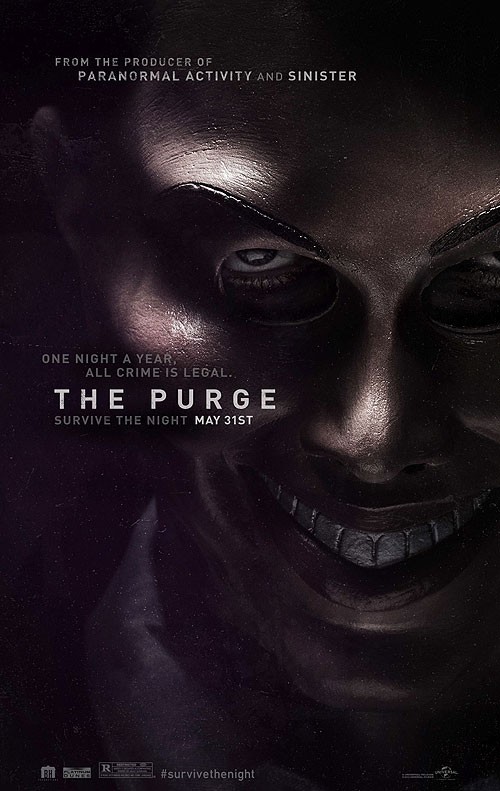 Home invasion horror-thriller The Purge pulled in a surprising $36.3 million at the box office over the weekend, landing the top spot and knocking Fast & Furious 6 into second place with a take of $19.7 million.

"The Purge" easily recouped its meager production budget, costing only $3 million to make; and exceeded expectations and predictions, many of which had "Fast & Furious" holding the top spot for a third straight week.

Now You See Me, illusionist heist flick starring Isla Fisher and Mark Ruffalo came in at number-three with $18.9 million; while Vince Vaughn and Owen Wilson critically-panned comedy The Internship (perhaps everyone's had enough of Google also) earned $18.9 million also.

Animated family film Epic rounds out the top five with a $12.1 million take.

Finishing up the top-ten are Star Trek Into Darkness at number-six with $11.7 million, Will Smith bomb After Earth ($11.2 million) and comedy re-hash The Hangover Part III ($7.4 million). Marvel superhero blockbuster Iron Man 3 remained in the top-ten for its sixth straight week, finishing 9th with $5.8 million; while Baz Luhrmann film adaptation of The Great Gatsby clung to the 10 spot with $4.2 million.

This Friday Superman re-boot Man of Steel hits theaters, along with true Hollywood story The Bling Ring, and horror sequel "Hatchet III".