'Love And Hip Hop Atlanta's' Mimi Starts To Unravel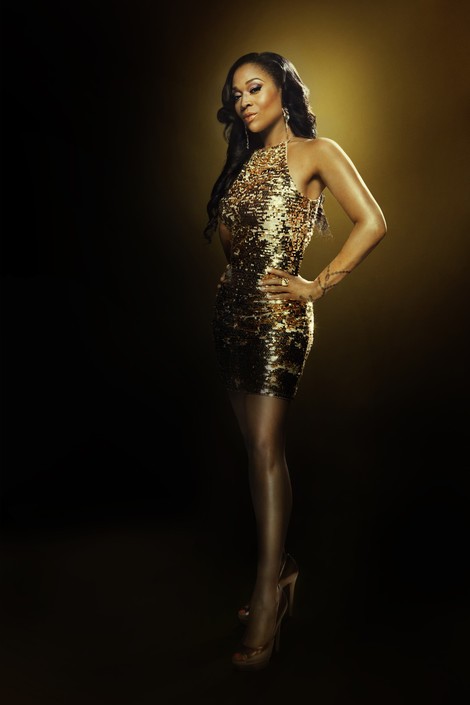 The hit VH1 reality show, "Love and Hip Hop Atlanta" ( LHHA), gives the viewer the usual, "I want a career in entertainment;" "I want a man;" "I-want-your-man drama."  While every one of these shows have at least one woman who appears to be the classiest (which is never saying much), as the show progresses, the class act reveals how worthless she may really feel.
Mimi, who has a rocky relationship and a child with Grammy-winning producer, Stevie J, has proven she will take just about any type of behavior he slings her way.  The constant cheating and disrespect seem to be the main ingredients of their correlation.  What sets Mimi apart from the other women on the show is her temperment.  She always makes it look as though rising above the cattiness is important to her.  But, why is she constantly giving the impression her worth as a human being and a mother isn't of grave importance?
This month on LHHA has been a whirlwind of drama for Mimi.  Not only does she discover that Stevie J is sleeping with his protege', Joseline, but is also told that she is pregnant with his child.  Yes, the man's actions are dispicable, but Mimi's handling of the situation is even more vile.  She doesn't just take the house that Stevie gives her and builds a life for herself and daughter.  She wants him, too.  Even after finding out about the cheating and the pregnancy, there are hints of her desperation conveyed to the viewers through the familiar code phrases women use in dysfunctional relationships like, "What are you going to do," and, "You ain't saying nothing to make things better."  This is all to show the man she wants to hear him say, "I love you," and that she will take him back.
Monday night, the show disclosed a tired-looking Mimi, perhaps weary of the roller-coaster ride between her and Stevie J, but still keeping the window open for him to creep on through.  She tells her television mate, Karlie, that there are things going on between her and Stevie, insinuating that she is not letting go of him.
It may be safe to conclude there are a couple of instances that exist: this is about, "I can't let the other 'bitch' (as she has referred to Joseline) have him," or, "I can't be alone" (we've seen the same thing with K. Kardashian and Reggie Bush).
Women out there, please understand that it is always okay to be alone than degraded and trashed.  There is never any shame in being without a boyfriend or husband.  The shame lies in having one that you know doesn't respect you.