Louis C.K. Talks About Joys, Challenges Filming Season Two of 'Louie'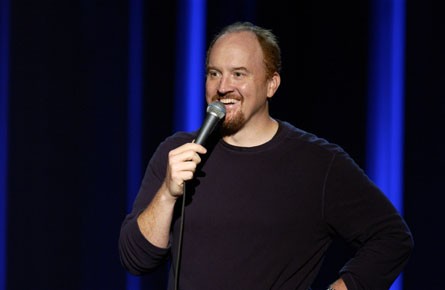 If you've seen actor/comedian Louis C.K.'s absurdist comedy "Louie" on FX, chances are you either love it or don't get it at all. The show is unique for a variety of reasons, most notably the fact that C.K. not only stars in the show, but also writes, directs and edits every episode himself. He is also one of the producers and has a contract with FX Networks that gives him complete freedom in terms of story and production, something that is unheard of in the television industry. There is no question that "Louie" really is his show.
"The writing is the most difficult because that's where it all starts," C.K. says when discussing how he manages his various responsibilities. "If I do it poorly, there's no way to do the [writing, directing, editing]. Bad versions of the other ones can yield a TV show, but bad writing means there's nothing to shoot." C.K., who has been performing stand-up for almost 25 years, is no stranger to writing. He was also a writer on his short-lived postmodern sitcom "Lucky Louie" on HBO.
The show is semi-autobiographical in nature. C.K. plays himself, a 40-something stand-up comic living in New York (true), who is divorced and has two daughters (true). Everything else is completely fictional, which makes it that much more bizarre and entertaining to watch.
Season 2 of "Louie" premiered on June 23, and so far the show's sophomore outing is just as hilarious and strange as the first. "We've gotten better as a film crew," the comic says about the show's second season. "We got to know each others moves better and what everyone needed to bring to set. I'm always looking for new stuff to do visually, too. I think visually it's going to be a better looking show."
Fans of the show can overlook the sparse set design and on-the-fly camera work, but newcomers may be slightly confused by the ultra-low-budget-film style that sets "Louie" apart from every other project on television right now. C.K. points out that this is intentional. "I don't storyboard and I don't make a shot list," he says. "I think that's sort of arrogant. It's always going to be different from what you expected." The improvisational nature of the production is what brings many fans back week after week.
So what can fans expect in Season 2? For starters, Joan Rivers will make a guest appearance as herself. "Joan was great," C.K. says of the comedy icon. "I looked up to her when I was a young comic. She came and worked really hard. She suggested a few really funny lines and I put them in. She was very diligent about getting everything right."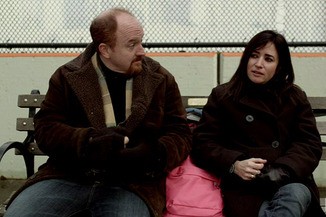 Fans of the first season will also get to see more of actress Pamela Adlon this time around. Adlon, a long-time friend who played C.K.'s wife on "Lucky Louie," is also a producer on the show. "The closest thing I have to feedback is my producing partner Pamela," C.K. points out about the autonomous nature of his production. "I give her some things and she gives me encouragement or discouragement." Other than that, C.K. pretty much relies on himself to make decisions about the material that is filmed.
As a veteran of the entertainment industry in stand up, television and film (he has written and/or directed several movies, including 2001's "Pootie Tang" with friend Chris Rock), C.K. knows that fame is a two-way street. "I definitely indulge in self-Googling," he admits, "because it's interesting to hear what people say about what you write or do."
As a reluctant and sporadic Twitterer, C.K. can keep in touch with is fans, but it also leaves him open to negative criticism as well. "I don't let it get in my head, but it is interesting to read what people say." Clearly it has not affected his work on "Louie" which continues to be the most original and surprising show on television.
Season Two of "Louie" airs Thursday 10:30pm on FX.