'Lotus' Album Review: Christina Aguilera's New LP Struggles To Bloom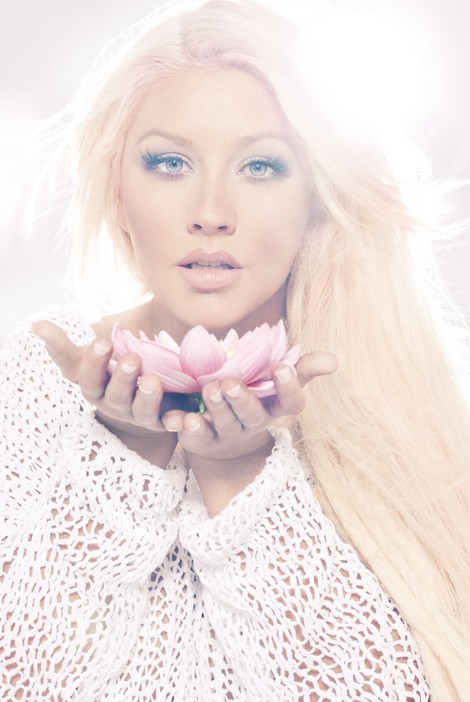 The best thing about Christina Aguilera is that she has a lot to say and one of the most dynamic voices in which to say it.  The worst thing about Christina Aguilera is how she chooses to deliver messages on lost loves, regrets, frustration, and of course, her often brazen sexuality.  "Lotus," unlike her last album, "Bionic," is stuffed with spit-shined, radio-friendly tracks that are more cohesive and unfortunately, more sterile than anything she's ever done.  
The introduction champions her rebirth: "the unbreakable lotus in me/I now set free," she speaks over effervescent synths.  The LP dives into lighter fare:  the disappointing "Army Of Me" sounds more like a vocal warm-up than the divalicious anthem it aims to be.  Things finally heat up with "Red Hot Kinda Love"—a flirty, funked up groove that should be on the radio ASAP—and the downright sexy "Let There Be Love."  "Make The World Move" featuring "The Voice's" Cee Lo Green and "Around The World" aren't catchy enough to be memorable.  
Though Aguilera is still rebounding from a string of negative press stemming from "Bionic's" failure, her 2010 divorce from Jordan Bratman, the DUI that wasn't shortly after and even her curvier figure, "Lotus" is not The Divorce Album.  Yet Aguilera still bravely delves into deeper matters with the sobering candor she has demonstrated in the past. The beautifully simple "Blank Page" bemoans the guilt over regrets and the finding the strength to move forward.  "I know there's hurt/I know there's pain/But people change/Lord knows I've been no saint," she delicately sings.  "Cease Fire," with its military-inspired drums, calls for surrender.  The song is as stirring as it is genius because it doubles as an intimate message for couples traversing a rocky path and a grand statement about our volatile political climate.  Aguilera isn't known for her songwriting ability, but she definitely should be.  "Empty Words" offers advice and hopes to empower the bullied:  "Your voice is like a knife/It used to make me cry/You tried to cut my pride/But not this time." "Circles" and "Shut Up" offers an appropriately foul-mouthed response to haters. 
Oddly, one of "Lotus'" highest points is the country-lite power ballad with fellow "The Voice" judge and country music star, Blake Shelton, that should leave Taylor Swift a little scared.  On "Just A Fool," Aguilera and Shelton's voices find twangy harmony in this love-gone-wrong duet that evokes images of juke boxes and mason jars of sweet tea.  Even stranger, Aguilera channels Alanis Morissette with her powerhouse riffs. 
As a whole, "Lotus" is Christina Aguilera, streamlined.  With the guidance of producers like Britney Spears' hitmaker Max Martin, it leans more towards commercial than provocative.  As much as it has been promoted as the second-coming of 2002's "Stripped," it isn't nearly as expressive or as colorful, and it follows trends instead of setting them.  Aguilera's epic pipes are an encouraging constant, bolstering even the most wilted of "Lotus'" material. 
Grade: B-
Diva Download:  If you're a fan of Christina Aguilera's vocal pyrotechnics, "Sing For Me" is a must-listen that will knock the dust off the rafters and give you goosebumps.
"Lotus" is now available in stores and on iTunes.  Once you've listened to "Lotus," riff on it in the commets section!
Watch Christina Aguilera and Jimmy Fallon and The Roots remix her current single, "Your Body" with  office supplies!