Lots Of Laughs To Be Found In 'Sons of Tucson'

In these tough economic times, there's been a noticeable theme of penny-pinching floating across network television. Sons of Tucson, a mid-season entry from FOX, stars Tyler Labine (Reaper) as Ron, a down-on-his-luck schmo who is recruited by three kids to play their dad. Their father is in prison for some kind of financially-related crime, so they move to Arizona where he keeps a house. They need to get accepted into school so that people don't ask questions, and that's where Ron comes in. Yes, in this show, the kids are responsible, while the 30-something is the slob. And a desperate one at that.

If you can get past the implausibility of the premise, there's a lot of laughs to be found in this laugh-trackless single-camera comedy. If it feels similar to Malcolm in the Middle, it may be because Justin Berfield serves as an executive producer. Berfield played Reese on the now defunct show. And FOX seemed to think that the show needed Family Guy as a lead-in when it debuted last night, but the show is probably strong enough to stand on its own pretty soon. Especially if those numbers come in looking good.

If you've seen Reaper, you know that Labine deserves his own sitcom. Kevin Smith sand his praises when he shot the Reaper pilot. He has a natural sense of comedy and timing and doesn't seem averse to sharing the spotlight. And although the three boys initially reminded of Malcolm, the comparison didn't hold. Each of the boys is intelligent and naive in their own way. The way the show handles individual subplots and personalities will be what keeps the viewers interested.

Fans of Malcolm or shows like My Name is Earl should enjoy this half-hour treat, especially if it delivers on the promise of the pilot. If you missed the premiere, check out the full episode on FOX.com.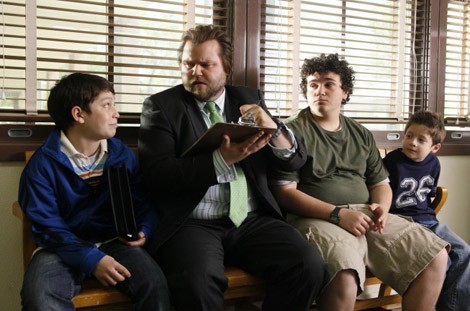 Story by Shawn Martin
Starpulse contributing writer