Lostprophets Singer Ian Watkins Sentenced To 35 Years In Prison Over Sex Offenses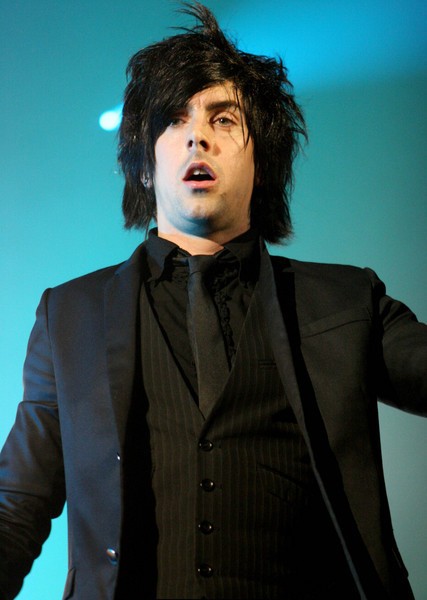 Ian Watkins, the former lead singer for alternative rockers Lostprophets, has been sentenced to 35 years in prison folowing a slew of sex offenses, including attempting to rape a baby. He'll be released after 29 years, which will be followed by another six years "on licence," meaning there will be several conditions of his release that he'll have to comply with.

The 36-year-old singer was sentenced in Cardiff Crown Court in Wales on Wednesday for carrying out "sickening and incomprehensible" acts of child abuse, according to the judge, Mr. Justice Royce.

The singer originally pleaded not guilty to 13 charges of sexual abuse, but changed his plea to guilty late last month.

Among the charges were abusing a child under age 13, possessing child pornography and taking indecent photos of children, and comspiring to sexually assault a child under age 13.

He also admitted to attempting to rape a baby on two counts and possessed images of bestiality.

Some of the children involved were the kids of two female fans, both of whom were sentenced to 17 years and 14 years in prison for their involvement.

"What you three did plunged new depths of depravity," Royce told the defendants.

Watkins is also being investigated for more potential child sex offenses in the U.S. and Germany, and South Wales Police chief inspector Peter Doyle says he believes Watkins is responsible for further acts in the two countries.

"The inquiries currently being conducted in Germany and the United States lead me to believe that there are further victims in those countries. At this juncture my belief is that they are child victims," he said.

Sally O'Neill, Watkins' lawyer, claims that the singer has no memory of the assaults because of a drug addiction.

"He is deeply ashamed and sorry for what he has put others through, including his family and those who know him and still support him," she said.

"He has certainly expressed a wish to resolve the problems he has had as far as drink and drugs are concerned but also he has acknowledged that he has got himself into this current situation and he is ashamed and appalled by what has happened," she added.

Unfortunately a phone call Watkins made after changing his plea last month was recorded, and the singer seems to have little regret.

"It was mega lols (funny)," he said. "I don't know what everyone is getting freaked out about."

The band called it quits shortly before the trial began.