Lost Without 'Lost'? Try This...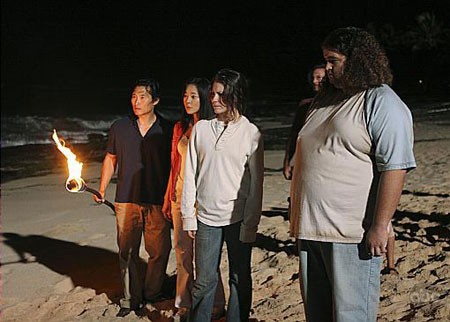 Regardless of what you thought of the 'Lost' finale that aired last May, chances are you will miss the show come January.  Then, you'll realize during the doldrums of winter that your favorite show is not making a return from the usual eight-month hiatus.  It is, in fact, over.  Done.  Finito.
There are ways to cope, however.  There are potential new shows that may remedy your 'Lost' pains, and there are shows coming up that will sound promising to you.  There are even a few old favorites you might find comforting.
What you can watch now:

-'The Event' on NBC.  There's no way you could have missed the network promoting this show as the next 'Lost' or '24.'  Whether it can live up to either show remains to be seen.  The first few episodes have been good but not great.  The characters aren't as established or sympathetic as they are on 'Lost.'  But, there are similar elements: plane crashes, conspiracy, confusion, kidnapping, flashbacks, time jumping, talk of aliens.  It may not be enough to fill the void, but it might fill an air pocket.
-'Hawaii Five-O' on CBS.  Generic and formulaic remake?  Possibly.  But it boasts two pluses for any 'Lost' fan: it's shot in the same tropic state 'Lost' was, and it's the only new fall series to feature an original 'Lost' cast member: Daniel Dae Kim.  It's gotten decent reviews, and thanks to a cushy Monday night time slot, is the most-watched new series in total viewers.
Future shows you can watch:

-Michael Emerson (Ben) and Terry O'Quinn (Locke) enjoyed their rapport so much while working on 'Lost' they made it no secret they'd like to work together again.  Their project, reportedly executive-produced by 'Lost' master J.J. Abrams, would feature the pair as special ops.  NBC picked up the show as a pilot order, possibly for next season.  We'll see if it makes it to air by next fall.
-It was announced yesterday – as reported by EW's Michael Ausiello – that 'Lost' executive producers Edward Kitsis and Adam Horowitz are developing a fairy tale-themed drama series for ABC.  If it gets picked up, 'Lost' mastermind Damon Lindelof will reportedly serve as a consultant.  Here's hoping!
Random reunions:
-Check out footage of Spike TV's annual Scream Awards (airing Oct. 19 at 9 p.m.) featuring a "Farewell tribute to 'Lost'" featuring cast members such as Jorge Garcia, Henry Ian Cusick and Michael Perrineau, as well as executive producers Carlton Cuse and Damon Lindelof.
Past treasures to relish:
-'Lost' on DVD, of course.  The 6th season DVD features a plethora of extras, including the mini-sode "The New Man in Charge," which serves as a sort of epilogue to the series in the form of the Ben-Hurley story once Jack is gone.  Other extras include 'The End: Crafting a Final Season' featuring producers and cast members.  If you'd rather not dwell on the season 6 DVD, try re-playing the first or second season in January when you're feeling your 'Lost' loss.  Re-living the series is fun and reminds you why you loved it in the first place.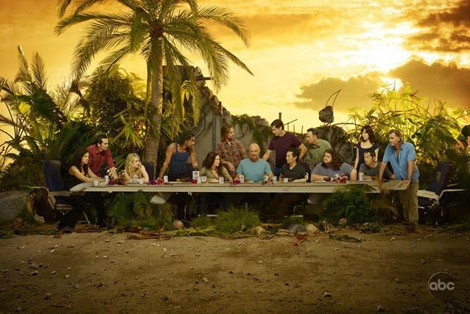 -This might sound weird, but trust me: if you're not a fan of the old 'Twilight Zone' series, rent it or buy it.  There's probably no other series in television history more similar to 'Lost.'  Both contain stories of desperate characters and a yearning for what can't be.  But they also both contain eerily similar plots: time travel, conspiracy, plane crashes, alienation and immortality.
In terms of specific episodes, check out 'Long Live Walter Jameson' featuring Kevin McCarthy as a supposedly immortal history professor; Agnes Moorhead in 'The Invaders' about a lonely country woman invaded by tiny alien creatures; 'The Eye of the Beholder' about a deformed woman eagerly awaiting her fate; Burgess Meredith in 'Time Enough at Last' about the end of the world as we know it; or William Shatner in 'Nightmare at 20,000 Feet' featuring a famous uninvited passenger on the wing outside a plane window.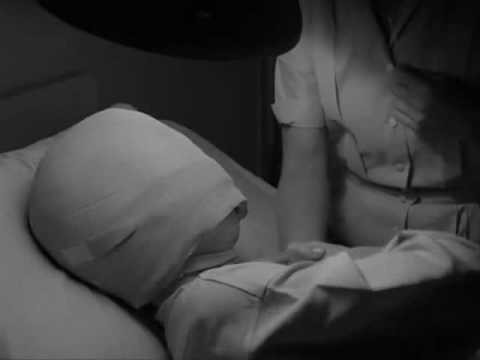 Whatever you choose, we all know there's no real replacement for 'Lost.'  It will be revered as a landmark 21st century series, unique in its narrative storytelling method and renowned for its beloved characters brought to life by dynamic acting, unexpected writing and exquisite directing.  But you can rediscover it everywhere, in everything from sci fi camp to old-fashioned character drama.  You can find it if you try.