Lost 'Thunderball' Watch To Go Under The Hammer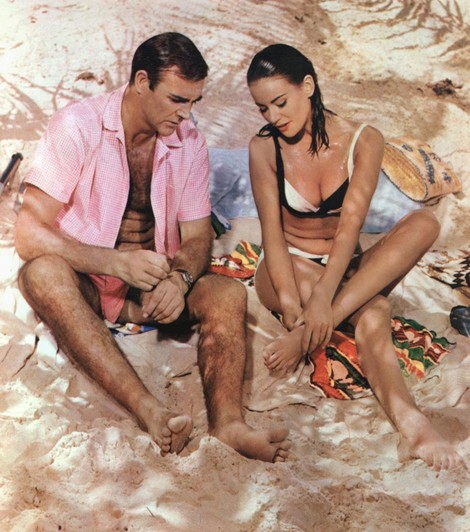 A watch worn by James Bond in 007 film Thunderball is expected to sell for up to $93,000 after it was discovered at a market in Britain.  

The long-lost luxury Breitling was sported by Sean Connery in the 1965 movie and doubled up as a Geiger counter helping him to trace missing nuclear bombs by measuring radioactivity.

The timepiece, bought for just $39  at the time of filming, vanished after the cameras stopped rolling and was considered lost forever, but it is now set to go up for auction after it was found at a sale of second-hand goods in Britain.

Bosses at Christie's auction house in London expect the watch to fetch between $62,000 and $93,000 when it goes on sale on June 26th.

A Christie's spokesman says, "This is a great opportunity for collectors to acquire a unique piece of James Bond memorabilia."