'Lost' Syd Barrett Songs To Be Released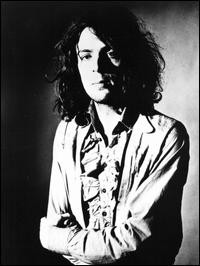 Pink Floyd are planning to release several unheard songs by legendary late rocker Syd Barrett as part of a trawl through the band's back catalogue.
 
The rockers have opened their vaults and will release a haul of rare material next month, including live recordings, demos, and a 'work-in-progress' mix of their classic album, The Dark Side of the Moon.
 
Now, drummer Nick Mason has revealed the band is planning a similar project featuring their first two albums - The Piper at the Gates of Dawn and A Saucerful of Secrets - which will feature never-released tracks by reclusive founder member Barrett.

Mason tells Uncut magazine, "I would love that. If we did a (re-released) version of the early stuff, we could have all those (Barrett songs), and then we've got some demos that were made really early on, which I think are just charming."

The new release is likely to hit stores next summer, according to Mason.

Barrett, who suffered mental illness, walked away from the music scene in the early 1970s and lived as a recluse in his native Cambridge, England until his death in 2006.