'Lost' Stars Reunite At PaleyFest, Writers Open Up About Show's Final Episode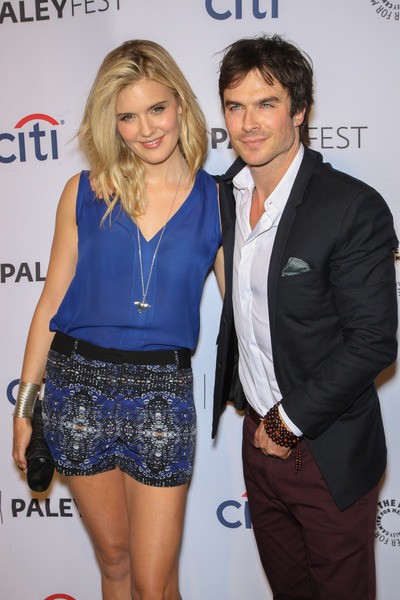 In celebration of the 10th anniversary of the premiere of "Lost," several of the show's actors, as well as creators Damon Lindelof and Carlton Cuse, reunited at PaleyFest 2014 in Los Angeles on Sunday.
In attendance were Sawyer, played by Josh Holloway ("Intelligence"), Hurley, played by Jorge Garcia ("Hawaii Five-O"), Sun, played by Yunjin Kim ("Mistresses"), Boone, played by Ian Somerhalder ("The Vampire Diaries"), Shannon, played by Maggie Grace ("Californication"), Desmond, played by Henry Ian Cusick (Desmond) and Walt ,played by Malcolm David Kelley.
According to the Daily Mail, Lindelof and Cuse assured the audience that the characters were not in purgatory the whole time on the island, as some fans have speculated.
"No, no, no. They were not dead the whole time," Cuse said. "But the characters definitely survived the plane crash and really were on a very real island. At the very end of the series, though? Yep, they were all dead when they met up in heaven for the final "church" scene."
The series centered on 48 people who are forced to adapt to life on a deserted island after their airplane crashes in the Pacific.
Linderlof added: "For us, one of the ongoing conversations with the audience and there was a very early perception, was that the island was purgatory and we were always out there saying, "It's not purgatory, this is real, we're not going to Sixth Sense you." And we felt it too that the show had to become sort of meta in this way."
Several of the show's main characters didn't attend, including Matthew Fox (Jack), Evangeline Lilly (Kate) and Terry O'Quinn (Locke).