'Lost' Keith Moon Comedy Album Discovered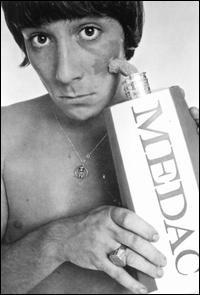 A 'lost' comedy album recorded by The Who drummer Keith Moon three years before his death has been unearthed in a producer's vault.

Moon spent two days in 1975 performing skits at a BBC studio for a planned release but the recording was shelved and was later believed to have been lost forever when producer John Walters died in 2001.

Now, it's emerged another engineer who worked on the album, Nick Gomm, recently discovered his own tape of the sessions in his personal archives.

According to Mojo magazine, the recording features nine sketches by Moon which are heavily influenced by his beloved Monty Python comedy team.

Gomm tells the publication, "After John died his wife Helen looked for his tape but couldn't find it. It looks as if this is the only copy."

Moon died from an accidental overdose of prescription drugs in 1978.