'Lost' Cast And Creators Considering 10-Year Anniversary Reunion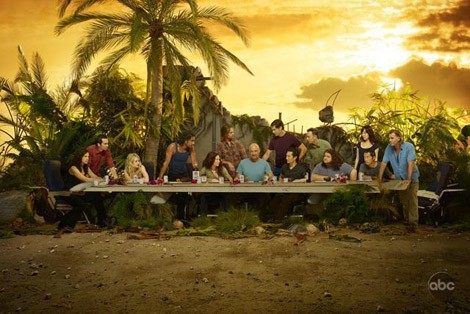 Next year's San Diego Comic-Con could be home to a Lost reunion.
Amusingly, several Lost cast members were at this year's Comic-Con anyway, promoting their current projects. Michael Emerson, for example, was promoting his hit shot Person of Interest with J.J. Abrams.
Emerson told Zap2it, "I've heard some murmurings of some kind of reunion. Whether it will take place at Comic-Con or not, I'm not sure. No matter what happens, if anything happens, it will be really hard logistically to put it together."
Fellow Lost cast member Henry Ian Cusick was at the convention as well, chatting about upcoming series "The Hundred" on CW. He was later spotted alongside Emerson at a bar, catching up.
As news of Emerson's words spread, Lost co-creator Damon Lindelof discussed a possible reunion with E! Online. He said, "Ten years does seem like the perfect time. But I also wonder if it's too soon? Especially if the announcement of such a panel would stir up rumors of MORE 'Lost', which is most definitely not in the cards at this time. That said, if someone was organizing it, I would be foolish not to attend...It's just not anything we've initiated internally."
Of course, if there were to be a reunion, fans would want the entire cast to attend. It would certainly be worth the trouble rounding everyone up, as the show continues to perplex its cult following years after its last episode.