Los Angeles Police Hoping To Charge Kanye West With Felony Robbery Over Airport Scuffle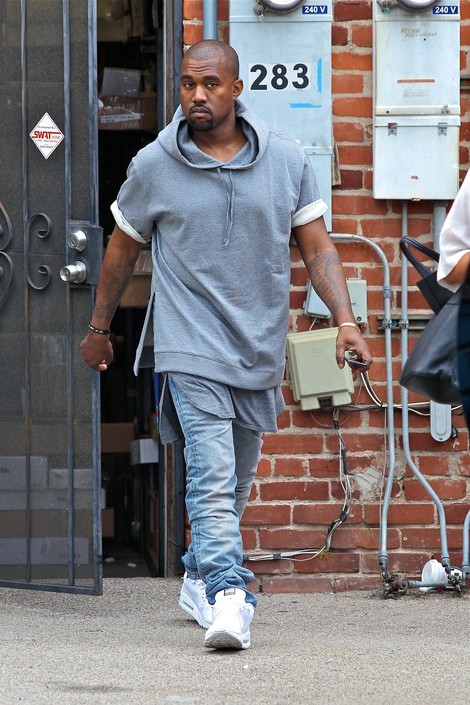 Kanye West's ego could be landing him in some serious hot water.

Los Angeles police are looking to charge the rapper with a felony for attempted robbery after he was involved in an altercation with a paparazzo at Los Angeles International Airport on Friday that left the phototographer hospitalized.

Shortly following his arrival on an overseas flight, Kanye was on his way out of the airport to his awaiting ride when the photographer began asking him questions, prompting him to get really angry and go on the offensive.

Kanye scolded the cameraman for trying to get a comment, saying things like, "you're trying to get me in trouble... so I'll have to pay you, like, $250,000." He lunged at the man and tried to wrestle his camera away from him, ultimately putting the man on the ground, causing some sort of injury.

The paparazzo, who goes by the name Dano, according to TMZ, was treated by paramedics and taken to an area hospital -- but instead of misdemeanor battery charges for the brief scuffle, police are recommending that the L.A. district attorney's office charge West with felony attempted robbery for trying to take the photog's camera because it's a much heavier charge than misdemeanor battery.

The paparazzo is seen on video, obtained by TMZ (watch it below), running from Kanye while the rapper got in his car and left the scene, and paramedics were called to the scene to treat the man and take him to the hospital.

Last week Kanye "warned" the paparazzi not to talk to him -- EVER.

"Don't talk... don't talk to me," he told a TMZ cameraman on July 12. "I don't wan't to hear paparazzi talk to me or anybody I know... don't talk ever again."

The victim of Friday's attack is looking to press charges.

Interestingly, the cameraman is the same guy who was on the receiving end of Britney Spears's umbrella attack in 2007, according to TMZ.