Loretta Swit Sued Over Art Business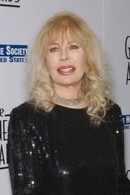 M*A*S*H star Loretta Swit is facing legal action from investors in her art business who claim she has failed to pay back their money.

The actress, famed for playing Major Margaret 'Hot Lips' Houlihan in the TV show, has set up her own company and she allegedly used a loan of more than $10,000 from a firm called Heath Solutions, Inc to help pay for it.

Bosses at Heath Solutions allege she promised to pay back the money, along with a further $44,000 which they invested to help her develop her company website.

The investors have filed a lawsuit against Swit in a bid to have the cash returned, according to TMZ.com.