Lorde To Write First Single, Handpick Songs For 'Hunger Games: Mockingjay – Part 1' Soundtrack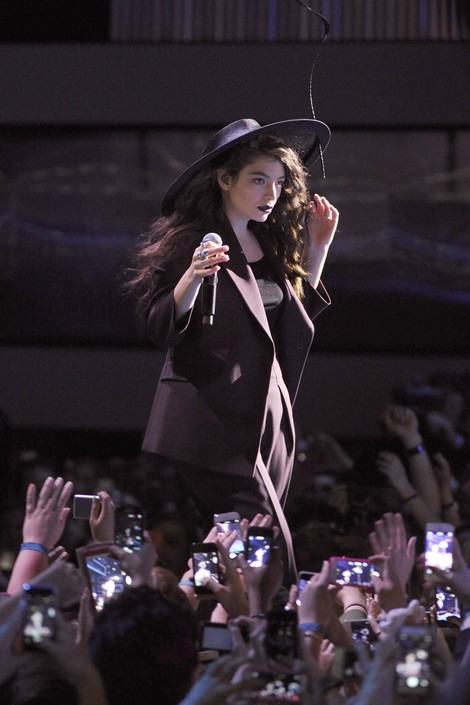 Lorde will curate the soundtrack album for "The Hunger Games: Mockingjay – Part 1," Lionsgate has announced. The Grammy winning singer will hand pick the artists and also  produce the first single for the highly anticipated film and album.

The New Zealand native, 17, explained: "Curating the soundtrack for such a hotly-anticipated film was a challenge, but I jumped at the chance. The cast and story are an inspiration for all musicians participating and, as someone with cinematic leanings, being privy to a different creative process has been a unique experience. I think the soundtrack is definitely going to surprise people."
 
"The Hunger Games: Mockingjay – Part 1," stars Jennifer Lawrence, Josh Hutcherson, Liam Hemsworth and Woody Harrelson and is based on Suzanne Collins' bestselling trilogy. The third film in the franchise will open in theaters on Nov. 21.

Director Francis Lawrence said: "I sat down with Lorde on the set of 'Mockingjay' this spring and I was immediately struck by how she so innately understood what we, as both fans and filmmakers, were trying to accomplish with the film. Her immense talent and keen understanding of Mockingjay's characters and themes not only have enabled her to create a song of her own that completely captures the film's essence, but her insight and passion for our project make her the perfect creative force to assemble the other songs on our soundtrack.  I can't wait to share what she's done with the fans -- it is truly remarkable."
 
The soundtrack will be available via Republic Records this fall. Lorde will also kick off her third national North American tour this fall.