Lorde 'Honored' That Bruce Springsteen Covered Her Hit Single 'Royals' At New Zealand Gig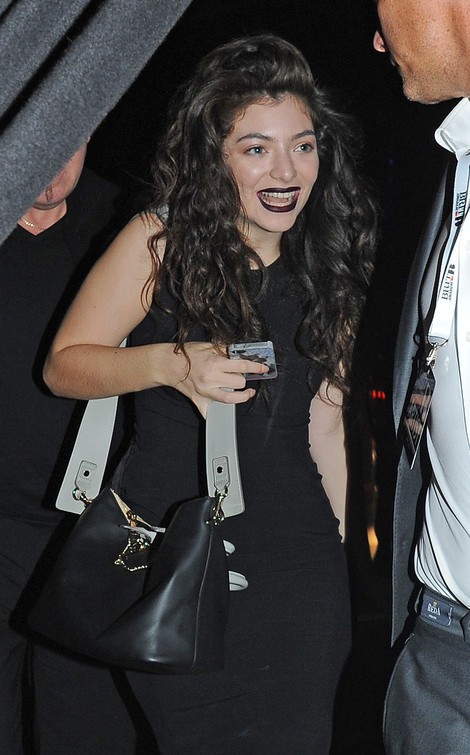 Bruce Springsteen opened up his concert at Auckland, New Zealand's Mount Smart Stadium with a solo acoustic version of native singer Lorde's smash hit "Royals."

The Boss took the stage with just his guitar and a harmonica and belted out a crowd-pleasing rendition of the Grammy Award-winning single.

Lorde was stunned when she heard the news via twitter, as she was touring the U.S. at the time.

"My Twitter went mental," the 17-year-old singer explained to Australia's News.com.au. "Everyone in New Zealand was like 'You can't believe what just happened!' It was so exciting. It was the highest honour. He's such an incredible songwriter. I got a little teary. It was very cool.

"It's crazy when someone like that is covering your song. Those words were nothing before I put them into my laptop and started messing around with them in the studio. It's crazy to me they could come out of someone's mouth who is that respected."

Last week, Lorde's debut album, "Pure Heroine," passed the one million sales mark, making it the first debut by a female artist to sell a million copies since 2011. Adele's "19" was the last to do it. The album continues strong on the Billboard 200 chart despite falling out of the top 10, going from number six to number 11 this week after 22 weeks on the chart.


Video
Audio Only: