Lorde Explains Comments Calling Drake And Nicki Minaj 'Irrelevant'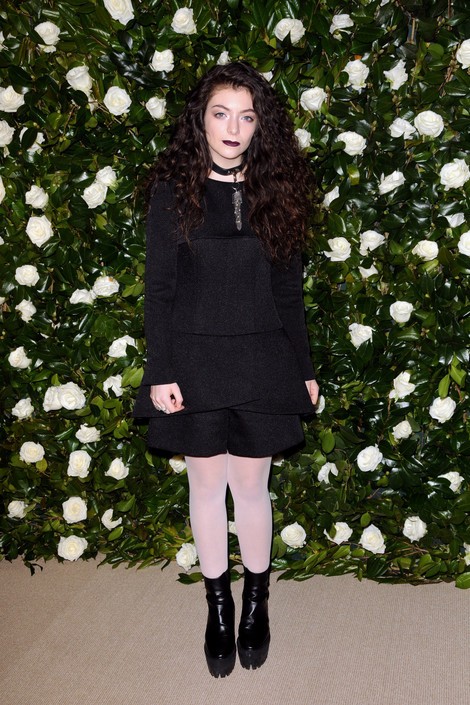 Lorde has explained why she called Drake and Nicki Minaj irrelevant in a recent Interview magazine issue, following criticism from Complex.
Lorde said in the interview about her hit Royals, "Around the middle of last year I started listening to a lot of rap, like Nicki Minaj and Drake, as well as pop singers like Lana Del Rey. They all sing about such opulence, stuff that just didn't relate to me - or anyone that I knew. I began thinking, 'How are we listening to this? It's completely irrelevant.' I basically just wrote what we were all thinking." Complex wrote that Lorde had dissed the music stars.
Lorde responded via twitter, "nice try @ComplexMag, but i have nothing but love and admiration for both  nicki and drake (have said this x1000)," and, "just because their songs aren't my reality (being 17 and from auckland) doesn't mean i don't admire their musicianship and careers!"
Lorde has been the target of many headlines for her open views about other musicians. She has criticized Taylor Swift's image as "unattainable" and called Selena Gomez's Come and Get It song anti-feminist.
She defended her critiques to MTV, saying, "I think there's a funny culture in music that's only happened over the last 15 years, that if you have an opinion about something in music that isn't 100-percent good, you're a 'hater,' even if you have perfectly reasonable grounds for that critique."