'Lord Of The Rings' Hobbits Reunite For Billy Boyd's Wedding (Photos)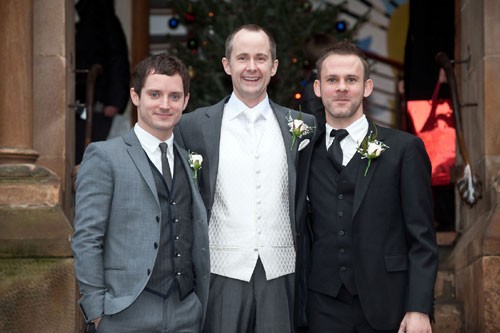 Scottish actor Billy Boyd married his long-term girlfriend Ali McKinnon today in Glasgow. Guests included his "Lord of the Rings" co-stars Elijah Wood and Dominic Monaghan.
Boyd and McKinnon have one child together, son Jack William Boyd.
Elijah stars in the upcoming film "Happy Feet 2." The talented dancing penguin Mumble (Wood) returns in a sequel to its computer-animated monster-hit predecessor. Also back is Robin Williams as the smart aleck Ramon.
Dominic Monaghan recently starred in the now-canceled series "FlashForward."
Billy appears in the upcoming films "The Witches of Oz" and "The Lion Inside."