Looks Like Christina Hendricks Knows How To Do It At The 'I Don't Know How She Does It' Premiere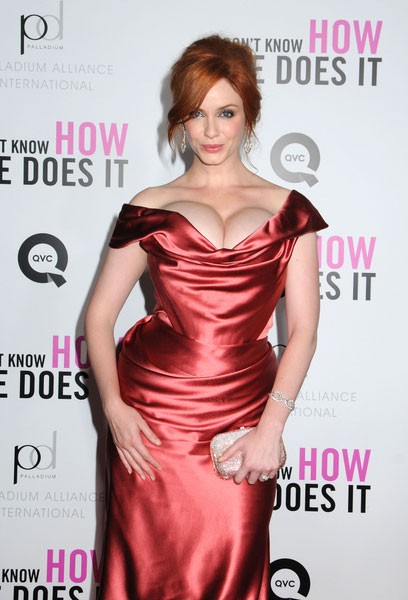 All eyes were on the buxom Christina Hendricks at the New York premiere of "I Don't Know How She Does It" last night. The "Mad Men" star wore a revealing rose-colored satin Vivienne Westwood gown.
In the film, a working mother (Sarah Jessica Parker) strives to balance her demanding career with the stress of raising two young children and maintaining a healthy marriage. Christina plays her best friend, who's had plenty of experience balancing kids and a career.
Christina has several other upcoming projects, including "Drive" with Ryan Gosling, "Detachment" and the animated adventure "All-Star Superman."