Looking For A Halloween Costume? Check Out Our Celebrity Halloween Photo Gallery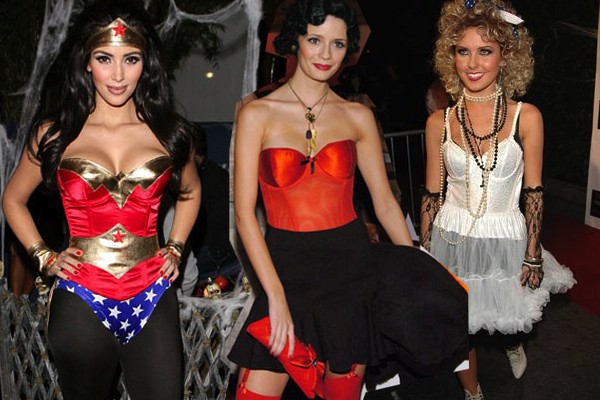 Celebrities like Kim Kardashian, Katy Perry, and Heidi Klum are really just like us! And when it comes to Halloween, this is definitely one holiday the stars come out to celebrate, and by celebrate, that means all dressed up in some of the best costumes around. Sure, they might have huge shopping budgets and stylists to boot, but hey, these get-ups can be pretty impressive.
From wild and funny, to scary and sexy, Target's online magazine, A Bullseye View, has a look at the stars' best costumes. Check out all 30 photos from their celebrity gallery as well as our "Celebrities in Hallween Costumes" slideshow.