Look Out Lady Gaga And Katy Perry, Here Come Beavis And Butt-head… Again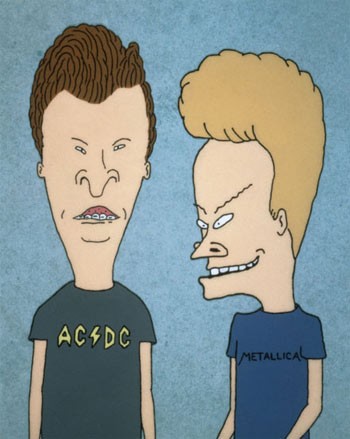 It's been quite a while since we've seen Beavis and Butt-head on the small screen, about 13 years to be exact. Rumors that new episodes were to be created began surfacing last week and now MTV has confirmed that they are in the works from creator Mike Judge. The show originally ran on MTV from 1993 - 97, featuring some 300 episodes on MTV and a full featured movie titled "Beavis & Butt-head Do America" in 1996.

From there, creator Mike Judge went on to create "King of the Hill" for fox as well as the cult-classic movie "Office Space." Last year Judge also released "Extract" and used the famous slackers to help promote the movie.
Beavis and Butt-Head discuss "Extract":


According to the report, the new episodes of the duo will stick to the same format and style, where the boys hang out on their ratty couch, commenting on music videos. The show will feature music and videos from current artists and celebrities like Lady Gaga and Katy Perry. An occasional old favorite of the boys like Gwar would be ok too.