Longtime Marc Jacobs Collaborator Refused To Photograph Miley Cyrus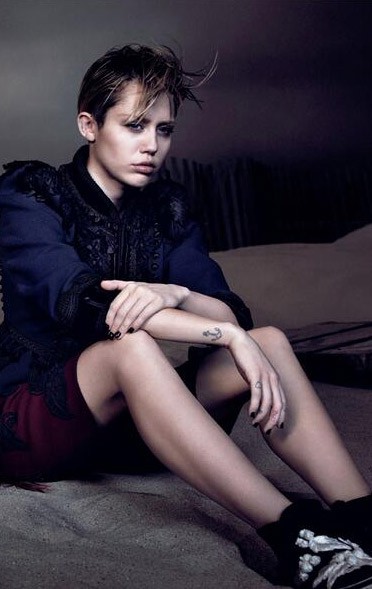 Designer Marc Jacobs has revealed that his longtime photographer Juergen Teller had no interest in shooting Miley Cyrus for a new campaign.

Miley was named the face of the spring 2014 collection on Wednesday, and her new ad was posted on Jacobs' twitter page with the message, "Secret's out, @MileyCyrus star in the MJ SS14 Campaign shot by David Sims!"

Jacobs and business partner Robert Duffy befriended the singer years ago and decided they wanted her to embody their ideas for the new campaign.

"Robert became friends with Miley a few years ago, and I know her through him," Jacobs tells Women's Wear Daily (WWD). "I met her years ago at Robert's birthday party in Savannah (Georgia) and we became friendly."

But while Jacobs and Duffy were keen on landing Miley, Teller wasn't, and the job went to Sims.

"I have worked with Juergen for years and love him as an artist. "He just didn't want to shoot her," Jacobs told WWD.

But the two partners had to have her.

"We all just love her and her entire being, her energy, her talent, her intelligence, everything," he said. "There's nothing I don't like about her. She is just genuine and very natural."

Last summer Miley posed nude on one of Jacobs' "Protect The Skin You're In" t-shirts to benefit the New York University Skin Cancer Institute (see the probably nsfw t-shirt on the next page).