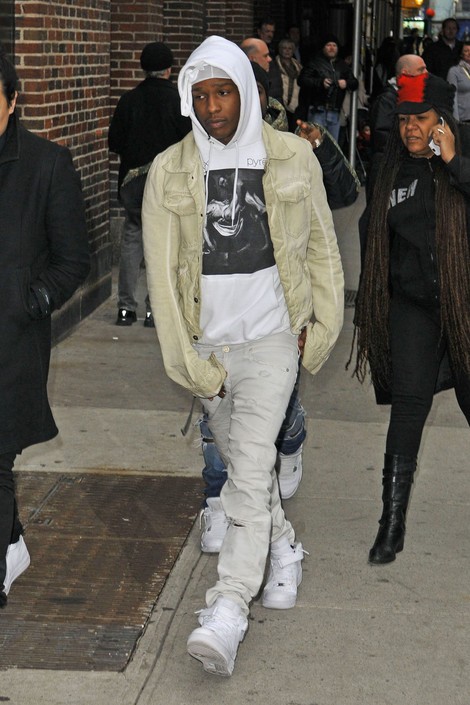 A$AP Rocky was set to conquer the world of rap music in 2012. His mix tape 'Live Love A$AP' made many year end lists in 2011 and netted him a major label deal. 'Long.Live.A$AP' was set to release in the middle of 2012, and yet it received numerous delays, and during that time Kendrick Lamar released his masterpiece 'Good Kid, M.A.A.D. City,' which seemed to take attention off of Rocky.
Well, it's now 2013 and 'Long.Live.' is finally here, and it was mostly worth the wait. In fact, the only let down on the album is Rocky himself.
Most of the beats on 'Long.Live.' are nothing short of fantastic, and the record features contributions from Clams Casino, Hit Boy, and Danger Mouse, amongst others. There is a diverse range of styles on display here, although Clams Casino's beats stand out the most, sounding like a drug trip from a parallel universe.
In fact, the only weak beat on the entire record is Skrillex's contribution, 'Wild for the Night.' Dubstep and rap have been playing nice for awhile, but this track sounds like a generic Skrillex club banger that Rocky just happened to rap on. It could have been okay on a mix tape, but it just doesn't belong on this type of record.
Rocky gathered up some great talent for guest verses, and Danny Brown and Schoolboy Q have the best verses on the record.
In fact, the weakest verses on the record all come from Rocky himself. The song 'F**king Problems,' the album's single, was already a weak track, but then Rocky begins to brag about lesbians, and the whole thing falls apart. Rocky prides himself on being a higher class rapper than his competition, and yet he never backs up that claim, falling into the same traps that most fall into, bragging about cars, women, jewelery, and cash.
Unlike contemporaries Action Bronson and Kendrick Lamar (both of whom are featured on this record), A$AP never raps about the realities and struggles of life, but rather in fake pleasures and generic dreams. It's disappointing, and brings to question Rocky's sustainability as a rapper.
Overall, 'Long.Live.A$AP' is an enjoyable album and recommended to fans of his previous work. Hopefully on his next release, however, Rocky will focus more on his verses rather than just gather up fantastic beats.
Overall: 7.6 / 10