Long Lost Van Gogh Painting Goes On Display In Amsterdam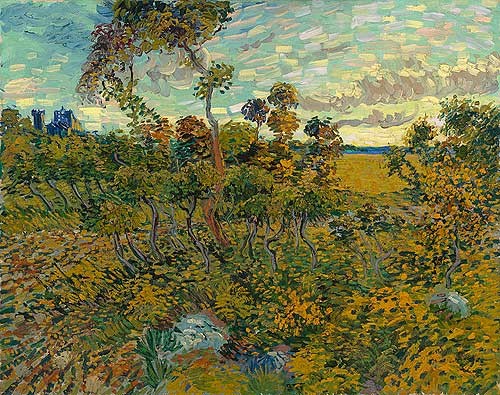 A newly discovered painting by artist Vincent Van Gogh has been unveiled at the artist's namesake museum in Amsterdam, The Netherlands on Monday.

The work, created in 1888 and titled Sunset at Montmajour, was discovered recently in the attic of a Norwegian art collector who previously believed it was a fake. It was originally purchased in 1908 and measuring 73.3 cm (28.9 in) by 93.3 cm (36.7 in), it is the first full-size painting by Van Gogh to be found since 1928.

Experts at the Van Gogh Museum originally insisted that the painting was not authentic, however, new research confirmed that the Dutch master was its creator.

The oil on canvas painting was produced two years prior to Van Gogh's death, while he was living in Arles, France.

Museum director Axel Rueger called the discovery "a once in a lifetime experience" during a press conference on Monday.

"What makes this even more exceptional is that this is a transition work in his oeuvre,", Rueger added, "and moreover, a large painting from a period that is considered by many to be the culmination of his artistic achievement, his period in Arles."

Sunset at Montmajour will remain on display at the museum for the next year.