'Long Hair, Don't Care': Madonna Shows Off Her Unshaven Arm Pits On Instagram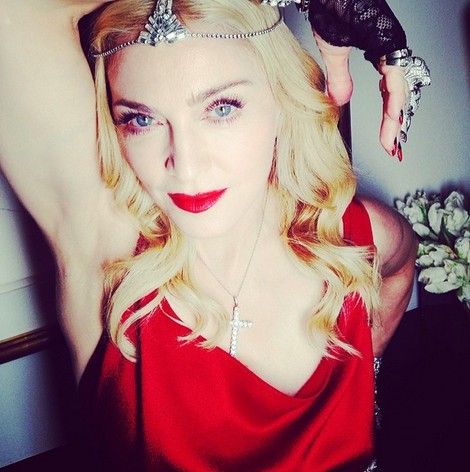 Talk about TMI. Madonna shared an image of herself raising one arm and revealing an unshaven armpit in a photo she posted to Instagram on Thursday.

"Long hair...... Don't Care!!!!!!" she wrote.

The Queen of Pop also posted a shot of her backside, wearing skimpy underwear with fishnet stockings and a corset," according to Britain's Mail Online. The 55-year-old singer pulled the image shortly after and followed it up with her hairy pits.

Last weekend Madge dressed as Emilia Clarke's "Game of Thrones" character Daenerys Targaryan, aka the "mother of dragons," to celebrate the Jewish holiday Purim, for which many dress in costumes. But the outfit wasn't just a homemade knockoff, it was the real deal.

Clarke lent the music icon her actual dress from the show. Earlier this week she told late night host Jimmy Fallon that Madonna had to have the real dress, so she got in touch with HBO.

"I got an email [from the HBO publicity department] asking 'Madonna wants to borrow the costume is that ok?' I was like 'I must be dreaming.'"

"Game of Thrones" returns April 6, hopefully Madge's razor will be back by then, also.