Loki Asks Kids Who The Better Superhero Is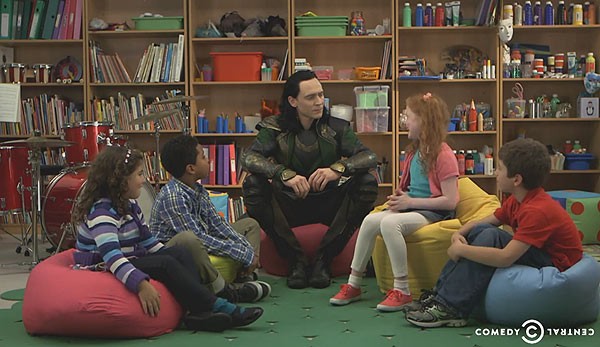 Tom Hiddleston slipped into character as Thor: The Dark World villain Loki in a funny new spoof for the upcoming sequel.

The star sat with four children in a classroom, not unlike the recent AT&T "It's Not Complicated" ads, and asked them whether they think Thor or Loki is the better superhero.

The four kids all agree, with one of them speaking her mind and feeling the wrath of the Norse trickster.

The short aired Tuesday night on Comedy Central to promote the film, which hits theaters this friday.

Check it out below...