Logitech Touch Mouse T620 and Logitech Rechargeable Touchpad T650 [REVIEW]: Either One is a Must Have for Windows 8 Users
Using the relatively new operating system Windows 8 can be a bit useless if you install it on a desktop PC without a touchscreen monitor. But I went ahead and did that anyway late last year—I'm a sucker for trying out new software and I liked enough of the other new features that I didn't think I'd mind that I'd be tempted to futilely tap my monitor over and over again.
Luckily, I was able to test out two new Logitech touch-enabled peripherals specifically designed for Windows 8 so that I could use some of the new touch functionality: the Logitech Touch Mouse T620 and Logitech Rechargeable Touchpad T650.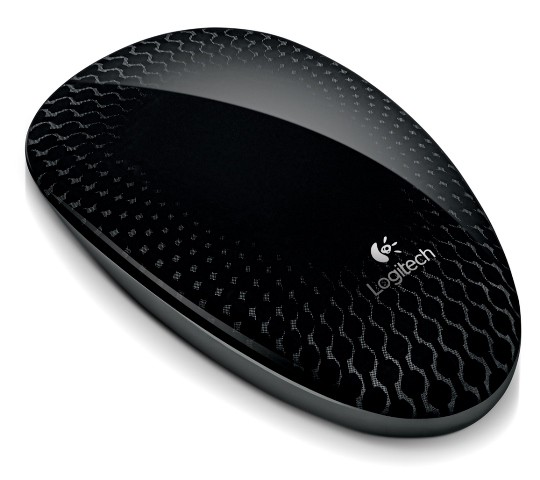 The Logitech Touch Mouse T620 is smooth and circular with an entirely touch-enabled top surface. It's easy to hold and the laser-grade optical sensor tends to track fairly accurately with what's displayed on screen. You can accomplish six touch gestures with your finger on the top of the mouse including horizontal and vertical scrolling, as well as app switching. There are no separate buttons which I found troublesome every so often when I tried to right click something and the mouse registered a left click.
I also didn't like that unlike most Logitech devices, the T620 didn't include a rechargeable battery. Instead, it requires two double AA batteries. However—I've been using the mouse fairly regularly since November and I haven't changed the batteries once.
The unit is quite comfortable to hold and move, and it's very light weight. I tend to use it more often than the Touchpad T650.

The Touchpad T650, however, has its own pluses. First, it does have a USB rechargeable battery. It also allows you to accomplish a few more touch gestures—such as pinch to zoom. I found the T620 was useful for everyday computing, while I'll use the Touchpad T650 every so often if I need to zoom in on a webpage or a photo.
You can also click anywhere on the top of the Touchpad T650 and just like its cousin mouse, it has a smooth design and is very light weight.
Like all modern Logitech products, you need to only use one USB receiver to connect up to 6 devices.
The T620 retails for $69.99 while the Touchpad T650 retails for $79.99. While I tended to find the T620 was more useful for me, I liked both devices quite a bit and recommend for anyone who upgraded to Windows 8 from an existing machine.
* Disclosure: Logitech provided a T620 and T650 to the reviewer for the purposes of this review. *