'Locked Up Abroad' Features 'Dude, Where's My Car?' Actor Erik Aude On April 25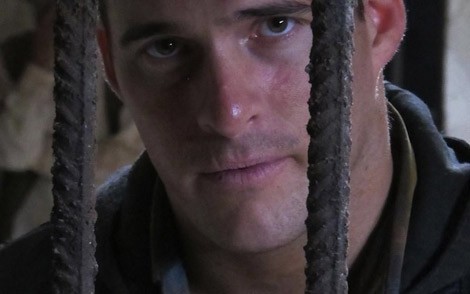 National Geographic Channel's cult favorite series "Locked Up Abroad" returns for a sixth season on April 25, taking viewers inside firsthand accounts of capture, imprisonment, and pure terror far from home.
In the premiere episode, Hollywood actor Erik Aude is on the brink of stardom after a supporting role in "Dude, Where's My Car?" But, his acting career is put on hold when he's arrested in Pakistan for unknowingly smuggling opium.
"From Hollywood to Hell" marks a "Locked Up Abroad" first as Hollywood actor Erik Aude re-enacts his own story.  Aude is arrested in Pakistan when police discover opium in the lining of his suitcase, leading to a nearly three-year nightmare, which few would have survived.  He tells his story, from innocently traveling in a new country to his initial detainment and endless brutal beatings.
Later mind-blowing episodes include: the true story behind the movie The Devil's Double; Stephen Comiskey, arrested in Saudi Arabia for being gay; truck driver Thomas Hamil who was kidnapped by Islamist insurgents; and Lucy Wright, a British nurse who went on the run after being busted in Argentina.