Liza Minnelli Wanted For 'Celebrity Rehab'

Liza Minnelli has rejected a six-figure deal to appear on reality show Celebrity Rehab.
 
The TV program, fronted by celebrity drug and alcohol counselor Dr. Drew Pinsky, was shelved earlier this week after producers failed to sign up enough big names for the upcoming season of the show.

Now, a day after Lindsay Lohan reportedly turned down $1 million to appear on the show, TMZ.com reports Minnelli has been approached to lead the line-up after allegedly seeking help for alcohol addiction in 2004.
 
The Cabaret singer/actress has "no interest" in doing the show but Celebrity Rehab producers are still attempting to win her over with a figure "in the $500,000 universe." The website claims negotiations will continue, despite Minnelli's reluctance.

Tila Tequila, Jason Wahler and rapper Bizzy Bone have all so far agreed to appear on Celebrity Rehab, which could go into production later this week if executives manage to lure a big star to participate.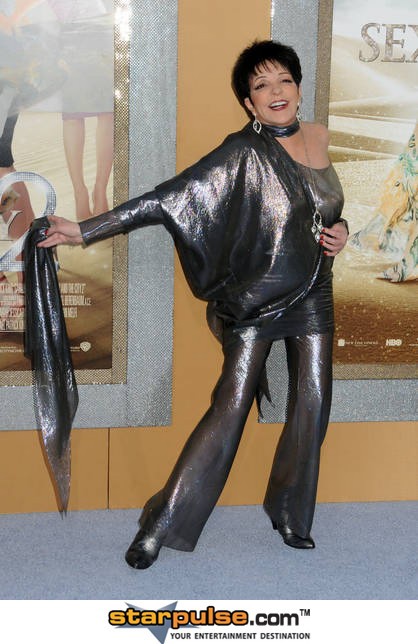 Click Here For More Celebrity Rehab Pictures