Liz Hurley's Animal-Print Dress - Hot Or Not?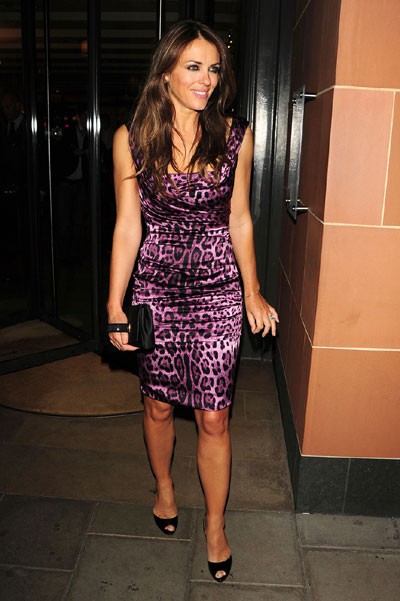 Elizabeth Hurley wore a purple leopard-print dress to C London restaurant earlier this week.Check out her eye-catching 15-carat diamond ring (see photos below). We can't believe she's 45!
The British model has dismissed reports she has gone under the knife to enhance her chest, insisting her breasts are completely natural. In a post on Twitter, she wrote, "I read that I've just had breast implants - happy to report (I'm) still au naturel but I do wear exceptionally well cut bikinis."
Hurley is starring in the upcoming film "High Midnight," her first movie role since 2004.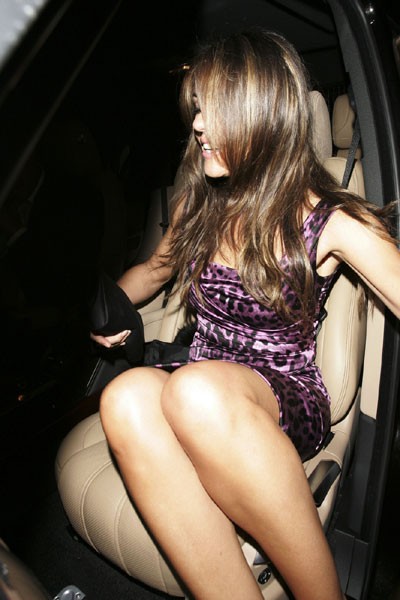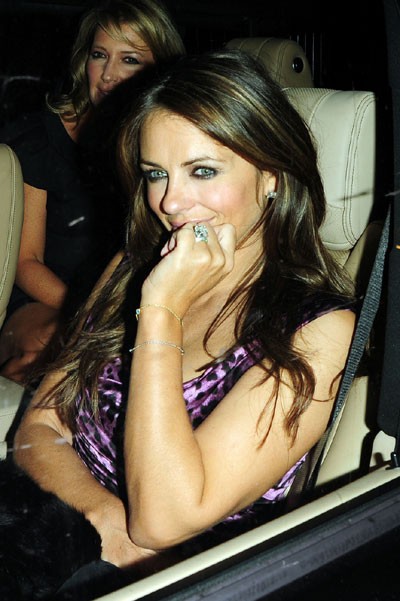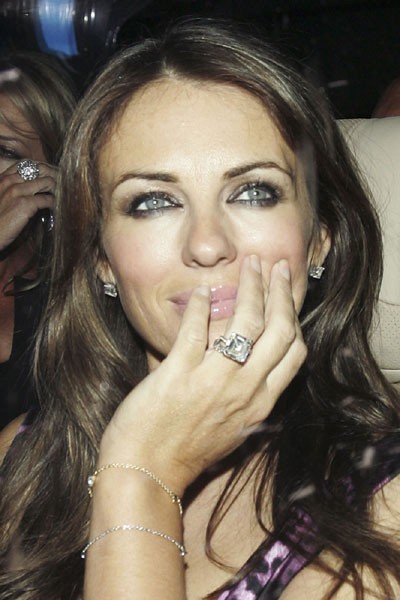 Click for more great Elizabeth Hurley pictures: