Live 'The Office' Fan Chat With Nora Kirkpatrick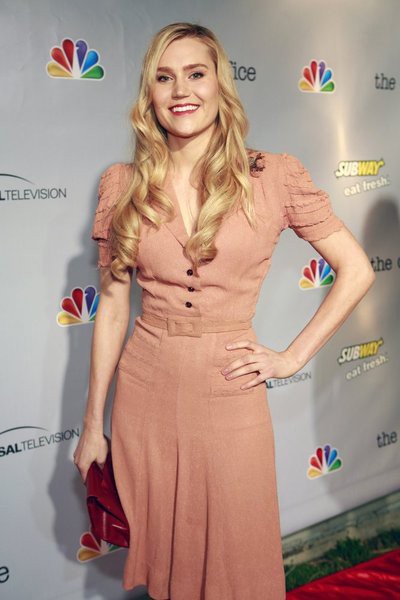 After nine wonderful seasons, 'The Office' will end its run on May 16th.  We've been introduced to some wildly entertaining characters over the years, but perhaps no one is quite as memorable as Rainn Wilson's 'Dwight Schrute'!  So it is with great pleasure that I invite you to join me today at 4pm p/t for a live chat with current cast member and Dwight's girlfriend, Esther, played by Nora Kirkpatrick.  
You can watch the live show right here and join the chat room to submit your questions live!
And if you think she looks familiar, you most likely saw her co-starring in the Sundance favorite 'Big Sur' and can catch her next in 'Sexy Evil Genius' with Seth Green, Michelle Trachtenberg and William Baldwin.