Live Fan Chat With 'Hollywood Exes' Star Mayte Garcia Today At 4pm PT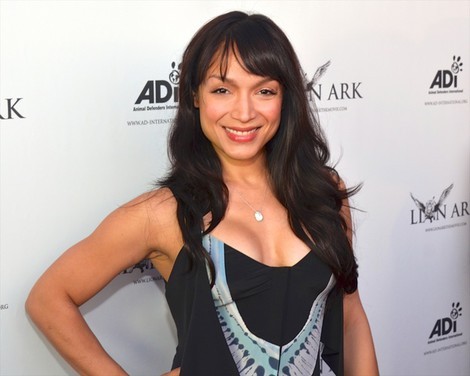 Are you a fan of VH1's 'Hollywood Exes'?  Then you do NOT want to miss today's live fan chat with star Mayte Garcia!  You can sign into the chat room and actually ask your questions live!  How cool is that :)
And the timing is perfect with the season two premiere just around the corner!  Hollywood Exes returns for a second season with its original cast, Nicole Murphy, ex-wife of Eddie Murphy, Jessica Conseco, ex-wife of Jose Canseco, of course Mayte Garcia, ex-wife of Prince, Sheree Fletcher, ex-wife of Will Smith, and Drea Kelly, ex-wife of R. Kelly, as well as one new cast member, Shamicka Lawrence, ex-wife of Martin Lawrence.
What do you think of the newest cast member?  And what do you hope to from Mayte this season?  Let's discuss it live at 4pm p/t right here:
Here's what to expect this season, according to the press release:
Drea, who has been spending her time between Chicago and Los Angeles, is not happy with Jessica for some choice words she shared with Drea on Twitter. After returning to L.A., she and Jessica will finally have it out, resulting in one of the most explosive - and honest - confrontations in the show's history. Meanwhile, Jessica struggles with being the single mom of a rebellious teenager - Josie has been acting out and her grades are slipping. Mayte, who has been desperate to have a child, makes plans to adopt a one-year-old baby. The others worry that everything is happening too fast - what if something goes wrong and Mayte loses another child? Finally, Shamicka's wounds from her divorce are still fresh - her divorce from Martin Lawrence was just recently finalized. Every day brings new challenges that only a Hollywood Ex can understand, but thankfully the others are there to help her find her way.
The new season of Hollywood Exes premieres on July 8, 2013, at 10pm ET/PT, with 13 1-hour episodes.
Hollywood Exes is executive produced by Pam Healey, Nick Emmerson and Lisa Shannon for Shed Media. Leah Harriton and Lamar Damon are co-executive producers for Shed Media. Vernon Lynch and Jeff Dyson for Lynch-Dyson Entertainment also serve as executive producers. Nicole Murphy is executive producer. Jill Holmes, Tom Huffman and Jeff Olde are executive producers for VH1.