Liv Tyler Records INXS Cover For Givenchy Ad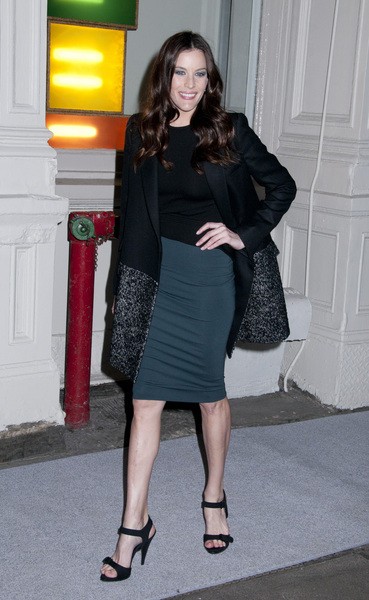 Actress Liv Tyler is following her father and stepfather into the music business after recording a cover of an INXS tune for a new Givenchy advertisement.

The 34 year old admits she grew up dreaming of chart success but appearances in her dad Steven Tyler's Aerosmith videos led to more on screen time and less in the studio.

But now she's tackling music at last, telling People.com, "I got to record a cover of INXS' I Need You Tonight for a Givenchy commercial. It was fun and terrifying and wonderful. I always thought when I was a little girl that I'd be a singer. My mom (Bebe Buell) was always in bands.

"My dad. And my stepfather, Todd Rundgren, is an incredible musician."