Liv Tyler Hoping For A 'Hobbit' Cameo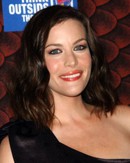 Liv Tyler is eager to re-team with her Lord Of The Rings cast mates Ian Mckellen, Cate Blanchett and Elijah Wood by joining the cast of the highly-anticipated prequel The Hobbit.

The actress played Arwen in the first three films in the fantasy franchise, but she has so far been left out of the line-up for Peter Jackson's new epic adventure.
 
Tyler admits seeing the rest of the Lord Of The Rings cast get back together has made her long for a cameo role.

She tells Britain's Daily Express, "I've seen some of the other actors. I had such an amazing time making those films. I wish that I could be in it."