Little Red Dress Battle: Pippa Middleton Vs. Kim Kardashian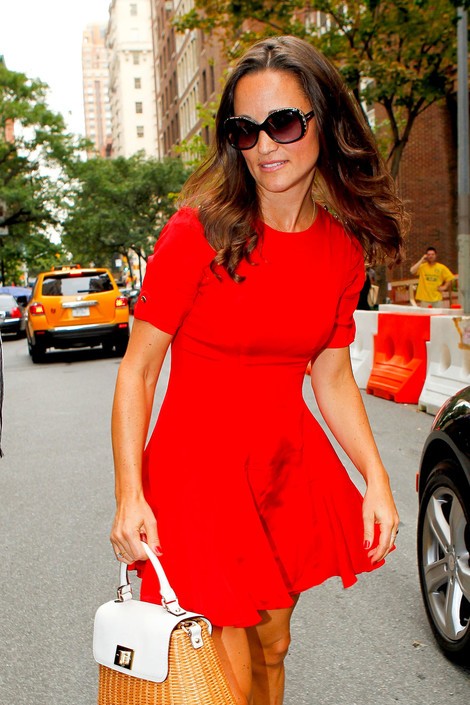 We spotted both Pippa Middleton and Kim Kardashian out and about in New York City this week looking ravishing in red dresses.
Pippa, sister to Catherine, Duchess of Cambridge, celebrated her 29th birthday at Soho house with her rumored new boyfriend Spencer Vegosen. She has been linked to the tennis player ever since she was spotted watching a match at the U.S. Open with him.
Pippa looked cute in a simple red dress with matching red flats as she darted out of a taxi and ate lunch. We saw Kim leaving her New York hotel dressed in a strapless red cocktail dress and textured pumps.
Which brunette beauty looked better in red? See photos of Pippa and Kim and you decide...