'Little Darth Vader' Ready To Take On Heart Surgery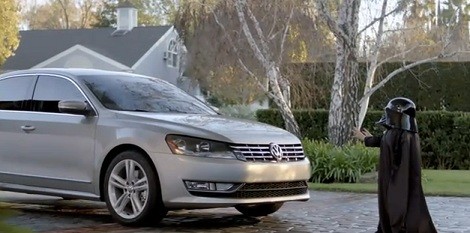 Child actor Max Page, who won praise as a pint-size Darth Vader in a 2011 Volkswagen Superbowl commercial, is facing his eighth surgery and first open heart procedure to battle a congenital defect in his heart. It's a battle he has fought since he was first diagnosed at three months old.
His mother told NBC News that his famous role has helped him calm his nerves heading into the procedure. "He saw a pair of Darth Vader headsets and he said, 'I want those.' It really struck me because he's not usually wanting those. He said, 'Cause when I'm Darth, I feel strong.'"
Doctors will replace Page's pulmonary valve with a donor's. The defect has caused too little oxygen to circulate through his bloodstream, thus leaving him sluggish. "Max has not known how good he can feel because of the restrictions of his valve, so this is going to enable him to become even more active, which is hard to believe, and help him out tremendously," his father said. 
We hope Max has a successful surgery and recovery.