Little Black Dress Battle: Britney Spears Vs. Khloe Kardashian At 'X Factor' Finalists Party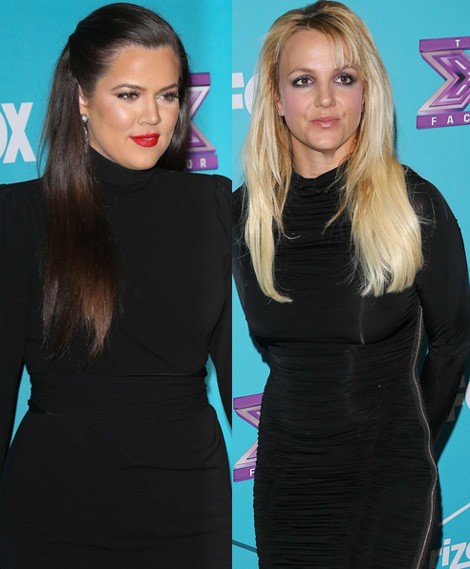 The judges and hosts of "The X Factor" attended the season 2 finalists party at the SLS Hotel Beverly Hills on Monday.
Britney Spears and Khloe Kardashian wore nearly identical black dresses. Britney's above-the-knee dress had a sexy zipper running up the side, and she wore strappy black sandals.
Khloe's high neck dress was a little shorter, and she opted for shiny black pumps. Britney let her blonde locks hang loose, while Khloe pulled back her bangs.
Khloe made a memorable debut as co-host on the singing competition last week. She wore a sheer blouse that revealed a little nipple. The following night she opted for heavier fabric so she didn't repeat the wardrobe malfunction - a blue leather dress.
See more photos of Britney and Khloe and decide which one looks best...