Literary Characters=Oscar Love

The Academy of Motion Picture Arts and Sciences has a long history of awarding actors who portray real people. For example:
Jamie Foxx
as
Ray Charles
(
Ray
),
Charlize Theron
as Aileen Wuornos (
Monster
),
Hilary Swank
as Brandon Teena (
Boys Don't Cry
),
Forest Whitaker
as Idi Amin (
The Last King Of Scotland
),
Helen Mirren
as
Queen Elizabeth II
(
The Queen
), and most recently
Sean Penn
as Harvey Milk (
Milk
).
Lesser recognized is the Academy's favor for actors who play literary figures or exist in their spheres. It's quite possible the stars of the recently released
The Edge of Love
, the story of the love triangle between Dylan Thomas (
Matthew Rhys
), his wife (
Sienna Miller
) and his first love (
Keira Knightley
), might take home an Oscar next year.
Check out some films featuring literary characters that the Academy has favored:
1. Nicole Kidman as Virginia Woolf, The Hours (2002) - WIN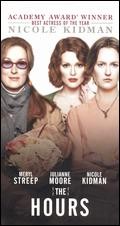 The Academy proved to be not afraid, but in awe, of Virginia Woolf. When Kidman won, many people grumbled that she'd won for the prosthetic nose she sported that rendered her porcelain features largely unrecognizable. Bolstered by solid performances from
Meryl Streep
and
Julianne Moore
, Kidman's unstable, but strong Woolf made "The Hours" an unlikely testament to girl power.
2. Dame Judi Dench and Kate Winslet as Iris Murdoch, Iris (2001) - NOMINATED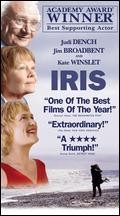 Iris is a film about that interweaves the early years and later life of Irish novelist Iris Murdoch and her husband John Bayley. Dench portrayed the Alzheimer-addled Murdoch while Winslet played her feisty younger self. Fun fact: the only other instance in which 2 actors have been nominated for an Oscar for playing the same character in the same film is Winslet as Rose in
Titanic
, with Gloria Stuart playing the older Rose.
3. Geoffrey Rush as Marquis de Sade, Quills (2000) - NOMINATED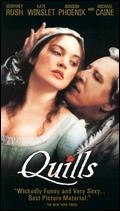 Rush oozed sexuality and pathos as the asylum-incarcerated Marquis who published his libidinous works with the help of Kate Winslet's enthralled laundress. The art house success boasted a stellar cast that included
Joaquin Phoenix
,
Michael Caine
. But it was Rush who brought the sadistic Marquis to life. However, he couldn't beat the smoldering
Gladiator
Russell Crowe
.
4. Gwyneth Paltrow as Shakespeare's muse Viola de Lesseps and Dame Judi Dench as Queen Elizabeth I, Shakespeare in Love (1998) - WIN (x2)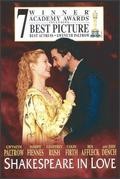 Everyone remembers her awful frothy pink confection of a dress at the Oscar ceremony, but Paltrow was incredibly winsome as Shakespeare's fictional love interest. Was it Oscar caliber, though?
Cate Blanchett
was expected to win for her fiery lead role in
Elizabeth
. But Queen Elizabeth I didn't go home empty-handed; Dame Dench captivated Academy voters with a mere 8 minutes of screen time.
5. Meryl Streep as writer Baroness Karon von Blixen-Finecke, Out of Africa (1985) - NOMINATED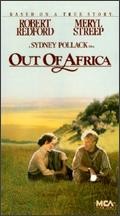 Before Meryl Streep was an unsatisfied housewife in
The Bridges of Madison County
, she was an unsatisfied Baroness on an African coffee plantation. The film is based on Blixen's memoir, written under the nom de plume Isak Dinesen, which chronicles her 17 years on the plantation and her love affair with big game hunter Denys Finch Hatton (played by
Robert Redford
). Streep's flair for accents is on display as the Danish Baroness; though she didn't win, "Out of Africa" won 7 Academy Awards.
Story by Ariel Vered
Starpulse.com contributing writer