Listen To John Mayer & Katy Perry's Duet 'Who You Love'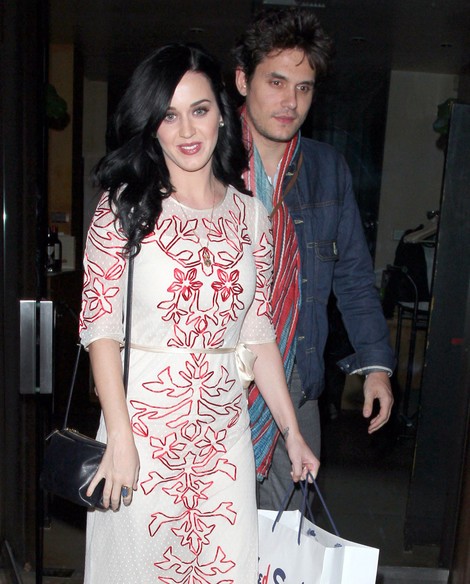 Pop star couple John Mayer and Katy Perry have teamed up on a romantic song for his new album "Paradise Valley."
The country-style track, "Who You Love," is their first duet together. The pair split earlier this year but rekindled their relationshipp in June.
The tune features lyrics by Mayer such as: "My girl, she ain't the one that I saw coming/ Sometimes I don't know which way to go/ And I tried to run before but I'm not running anymore/ Cuz I fought against it hard enough to know/ That you love who you love who you love."
Perry responds: "My boy, he ain't the one that I saw coming/And some have said his heart's too hard to hold/ And he takes a little time but you should see him when he shines/ Cuz you never want to let the feeling go."
At the end of the song, Perry lets out a little laugh, which the singer called a "love giggle" during a radio interview on SiriusXM.
While promoting the song on the Elvis Duran show on Monday, Perry said of her love life in the media:"I've always been an open book & people expect me to continue to be on open book...I'm not going to stay in my room & order room service, I'm going to live my life."
During a gig in Milwaukee, Wisconsin, last month, Mayer dedicated "Who You Love" to his girlfriend. It was his first solo show since undergoing throat surgery last year. He praised Perry for helping him recover and dedicated "A Face To Call Home" "to Katy, who is my face to call home."
"Paradise Valley" drops Aug. 20.