Listen To Destiny's Child's Brand New Song 'Nuclear'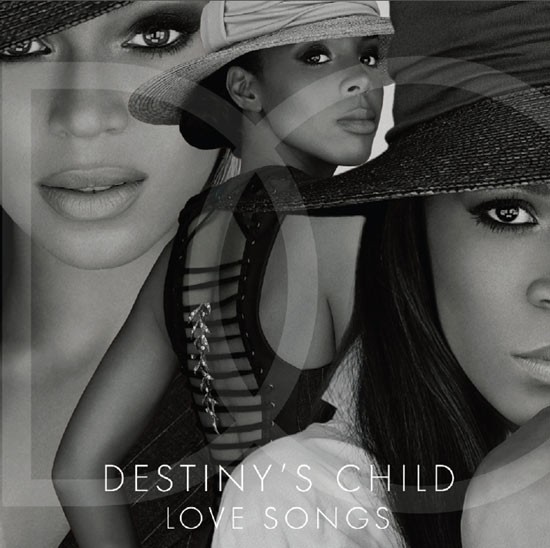 Destiny's Child new album "Love Songs" is a career-spanning collection of the most romantic recordings from the best-selling all girl group. It won't be released until Tuesday, Jan. 29, but you can listen to the new song "Nuclear" now!

The album will contain mainly romantic songs recorded between 1997 and 2004. On Thursday, Beyonce posted on Facebook: "I am so proud to announce the first original Destiny's Child music in eight years!"

"Nuclear" is the first new Destiny's Child recording since 2004. It's produced by Pharrell Williams (who cowrote the track with Michelle Williams, James Fauntleroy and Lonny Bereal).
"Nuclear" features vocal production by Beyoncé and Lonny Bereal. At the start of the song Beyonce sings: You had your dreams / And I had mine / As wide open when we dream together / They want to know how we keep our … together / They're wondering / It's just evolution / We're just getting better/ When the two become one, on a quantum level.

"Love Songs" Tracklisting:

1) Cater 2 U (2004 - Destiny Fulfilled)
2) Killing Time (1998 - Destiny's Child)
3) Second Nature (1998 - Destiny's Child)
4) Heaven (2002 - Simply Deep)
5) Now That She's Gone (1999 - The Writing's On The Wall)
6) Brown Eyes (2001 - Survivor)
7) If (2004 - Destiny Fulfilled)
8) Emotion (2001 - Survivor)
9) If You Leave (featuring Next) (1999 - The Writing's On The Wall)
10) T­-Shirt (2004 - Destiny Fulfilled)
11) Temptation (1999 - The Writing's On The Wall)
12) Say My Name (Timbaland remix) (2002 - This Is The Remix)
13) Love (2004 - Destiny Fulfilled)
14) Nuclear (2013 - Destiny's Child - Love Songs)