Listen: Tina Fey Raps On Childish Gambino's 'Royalty'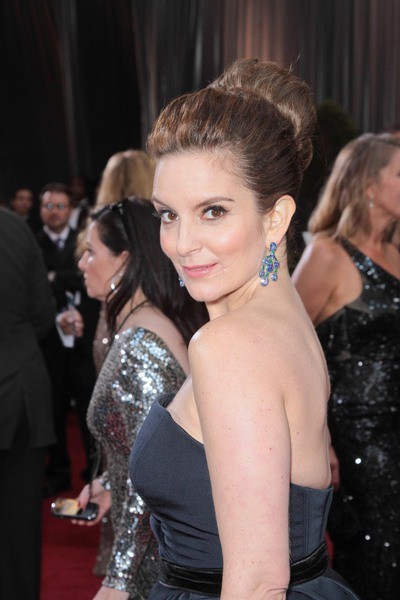 Childish Gambino, AKA Donald Glover, released a new mix tape entitled Royalty. But he isn't the only NBC comedy star rapping on the album - Tina Fey cameos on a track titled Real Estate!
The last track is mostly about investing in real estate once Glover gets "that white people money." Another amusing line: "I got houses in the mountains, man Will Smith live down the street."
However, the "best" was saved for last, when unlikely rapper Tina Fey takes the mic. "Yeah we in here, we in this thing / Gambino is forever, royalty is forever / We ballin' so we f--kin' up the hardwood, homie / This the life we live, son / My president is black and my prius is blue, motherf---r / Royalty all day, we droppin' racks at Nordstrom, son / That's racks on racks, damn it, you feel me? You feel me? / This is the part where most people would say something crazy and drop the n-word after it / Not going to, not gonna do that, I DON'T FEEL COMFORTABLE! / I'm out"
Listen to it below (Adult lyrics):